Wireless Bluetooth Speakers | Best of 2018
January 2, 2019
---
2018 was a big year for Bluetooth speakers and they seemed to have become more prevalent in day to day life, I even went as far as replacing our home Hi-Fi with one Wireless Bluetooth Speaker. With all the streaming services that are now readily available across all platforms, it is now easier than ever to have your music with you wherever you go.
Having a wireless speaker that is super portable is a must for any home. In today's article I will go through a few of my favorite Wireless Bluetooth Speakers of 2018. Side note – all speakers mentioned below will be more focused on being compact and portable.
UE Wonderboom – Best Overall Speaker of 2018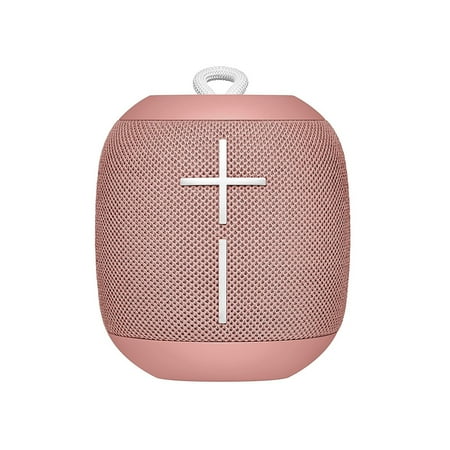 I reviewed the UE Wonderboom back in May 2018 and my feelings haven't changed since then (Read Review). The Wonderboom is still the king of portability and durability, that coupled with amazing sound and battery life has it on top of my list.
The UE Wonderboom is packed full of features like, 360 degree sound, Waterproof IP67, and can be paired with another Wonderboom for surround sound. Sound from the Wonderboom is very surprising, in a good way, the Sound is crisp and punchy. It comes in a variety of different colors and patterns and the construction of the speaker is second to none, the second you pick up the device you realize it is built like a tank and built well. Inboard is a pretty standard 10 hour battery life and if you have a phone with the latest Bluetooth 5.0 you should get a wireless range of up to 33m.
To put it simply, Logitechs UE brand have knocked it out of the park with the UE Wonderboom. If the Wonderboom is too small for your liking UE carry over all the above traits to the rest of their Wireless Bluetooth Speaker line-up.
---
Bose Soundlink Mini 2 – Best Sounding Wireless Bluetooth Speaker
Bose are one of the worlds best when it comes to sound, the Bose Soundlink Mini 2 is the best sounding speaker on today's list, which is no surprise. There are a few drawbacks but if sound is your main concern then the Mini 2 ticks that box.
You won't find many special features with this speaker, no NFC, no waterproofing, and no multi speaker pairing. Where this speaker does excel is with its build quality and sound quality, seriously, this thing is built like a tank, it is solid and has a decent weight of 700g considering it size. The sound that comes from this small speaker is for lack of better words, unbelievable. Music on this speaker is true high quality audio, there is not much bass but the mids and highs are balanced perfectly, if you are a music lover you will not be disappointed.
Bose creates high quality audio products, that quality is present here with the Bose Soundlink Mini 2. For an exceptional audio experience in a compact package, look no further than the Soundlink Mini 2.
---
Anker Soundcore Flare – Best Budget Wireless Bluetooth Speaker
Anker as a company started in 2011 and mainly focused on portable mobile battery packs, since inception they have gone on to create other peripherals like smart home appliances, headphones, portable speakers, portable video projectors and car accessories. The Soundcore Flare isn't Ankers first Bluetooth Speaker but it is one of their best to date.
Much like the more expensive UE Wonderboom above, you get 360 degree sound, simultaneous pair with another flare, and IPX7 waterproofing. You also get a halo light show at the base of the device that you can control via an App or disable all together. Anker claims you can get 12 hours of battery life on a full charge when played at 60%, considering the light show and playing it louder than 60%, I would love to see how long it actually lasts. The Build quality that Anker has achieved at this price range is impressive. It feels very durable, not as durable as the UE Wonderboom, but it could still handle a bit of abuse. Sound on this device is well-balanced and produces some punchy bass. It will also get surprisingly loud and it is overall a very pleasant experience.
Anker have never been known to create the most expensive or highest quality products on the market, but they have always been one to offer the best value for your money. The Anker Soundcore Flare is one of Ankers first products to offer a higher level a quality at an entry level price, if you are tight on cash, the Anker Soundcore Flare is an easy buy.
---
Conclusion
Purchasing wireless Bluetooth speakers has become harder than ever. I hope that the options above have shed some light on what you can expect from the UE Wonderboom, Bose Soundlink Mini 2 and Anker Soundcore Flare.
My favorite speaker to date is the UE Wonderboom, it does everything I require a Bluetooth speaker to do with the bonus of durability and waterproofing just in case.
---
What do I look for when Reviewing a Bluetooth Speaker
There are a few key things I look for when reviewing a Bluetooth Speaker and the questions that run through my head, hopefully this helps you make more informed decisions when shopping for a Bluetooth Speaker.
Price – Am I getting more features than I would expect for the price or less, how does it stack up to other speakers in its price range.
Build Quality – Is it metal or plastic construction?, is it waterproof?, does it feel cheap or premium?
Sound – How do songs sound on it?, is it clear or muffled?, is there bass and is it punchy or muddy?, how loud does it get? if it gets really loud, is it distorted or clear?, does it have a 360 degree speaker
Features – Can you pair 2 speakers simultaneously? does it have NFC pairing?, is it waterproof? is it dust, shock and drop proof?, how long does the battery last?
---
What was your favorite Bluetooth speaker of 2018 ? Comment below and let me know
---